This isn't so much a tweak as just an interesting link. First, I suppose, I should drop the link on you.
*edit* Microsoft no longer offers a BootVis download, though you can still find references to it. Check Wikipedia for more information and links to downloads.
http://en.wikipedia.org/wiki/BootVis
Original link:
http://www.microsoft.com/hwdev/platform/performance/fastboot/default.asp
If you check underneath the download link, you'll notice a program called BootVis.exe. This is a Microsoft-released utility that graphically monitor's your computer's boot functions. You could use this information to find out what programs/services are causing your boot time to be slowed down the most. Armed with the program name, you could track it down and, if it's not something you need, remove it.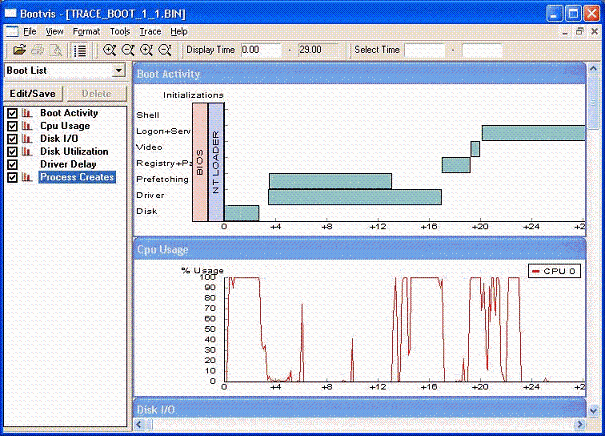 The BootVis Tool
Please note that, if you don't know what you're doing, removing services and programs from startup is probably one of the easiest ways to kill windows. Always do research on the service/program before removing it, and always remove it correctly by removing it from the registry. Don't just randomly delete files off your harddrive. You have been warned.